Convert your leads and aged data into qualified appointments with ready-to-buy customers.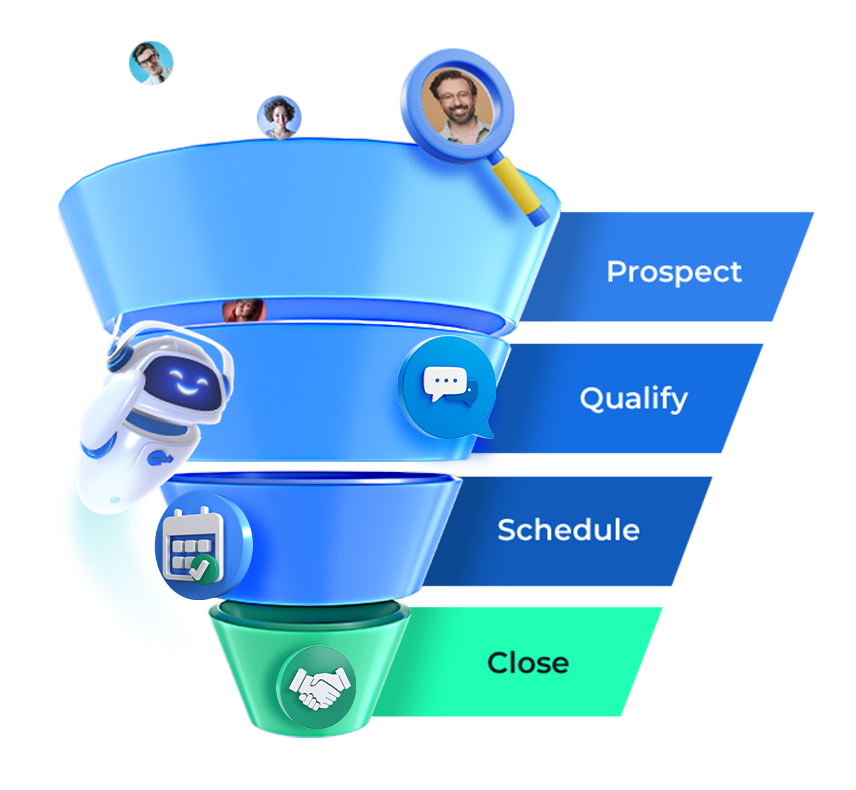 Virtual Assistant AI Appointment Setter Solutions
---
Our Features

Masterful AI drip sequences that are strategically scheduled, and customized to connect with humans immediately.

We streamline your text and email flow, ensuring all communications are centralized and consistent, at scale.

We take your sales script, improve it, and gradually perfect it to master your conversion pipeline.
Connect

with More Leads in Less Time
Source leads in half the time, and double your response rate.
Have website forms, live chat, Facebook, and your lead lists all funnel into one central place for natural sounding AI to convert your leads into appointments – automatically. 
Build high-quality pipelines and scale, predictably and easily.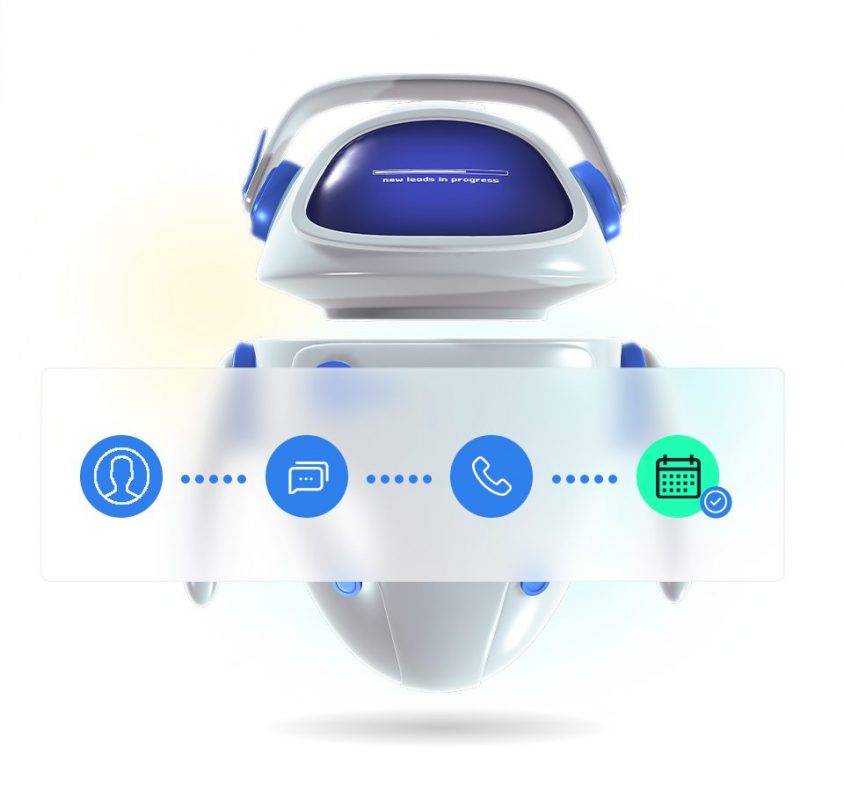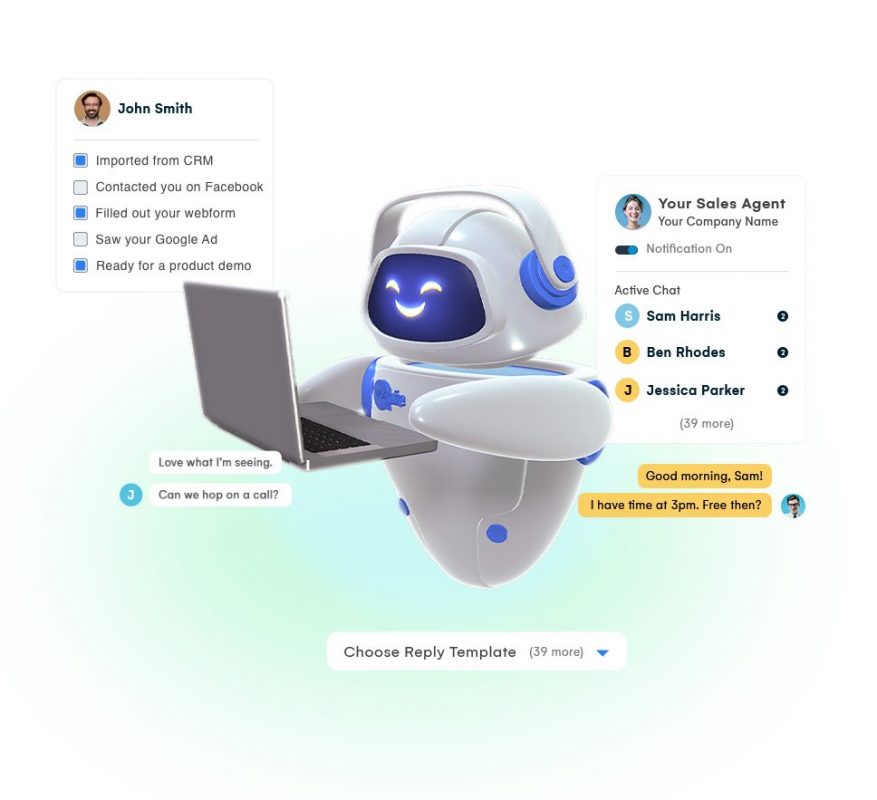 Maximize

Your Communication With AI
Imagine waking up in the morning and checking your calendar and its full of appointments with leads ready to speak to you.
Driven by AI, our strategists write you a custom speed-to-lead program that will sound like your sales team, matching the tone of your sales pitch.
Ultimate transparency is at your fingertips. All logs of your sales team are automatically stored for review, analysis, and improvement. In our weekly meetings, we will go through your transcripts together to improve performance and help you close deals.
Plus, if your new sales agent Tyler bungles a sales call, he has no place to hide. It's right there, for you to listen to – over and over again. Sorry, Tyler.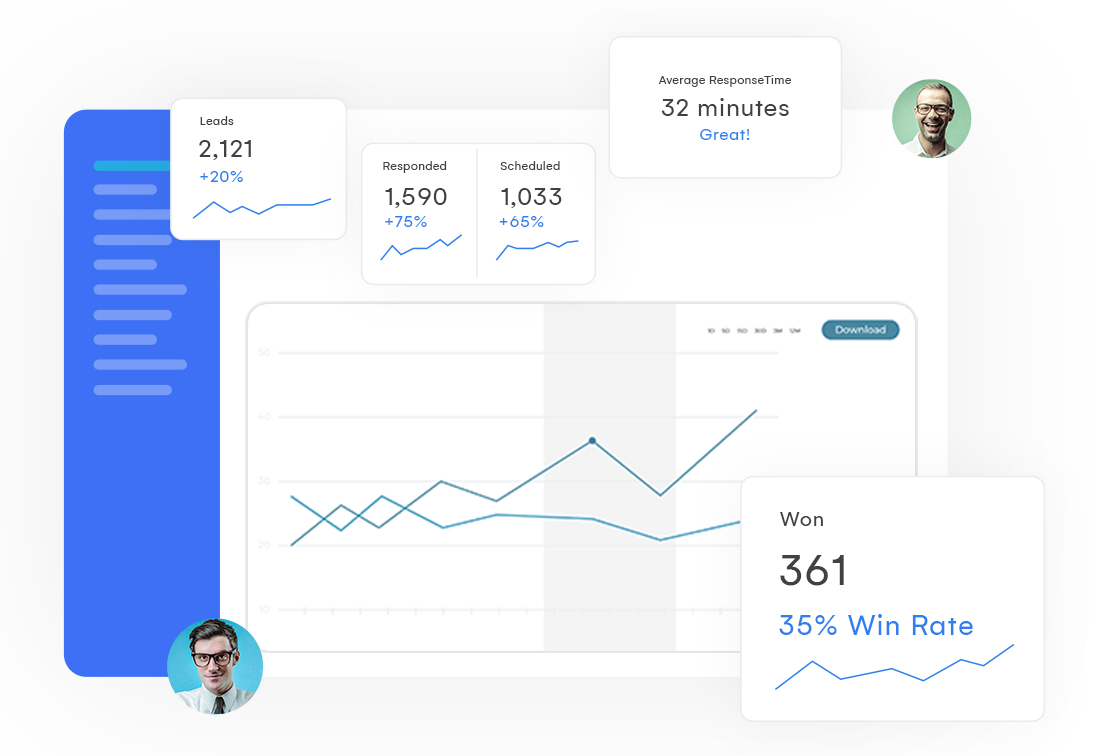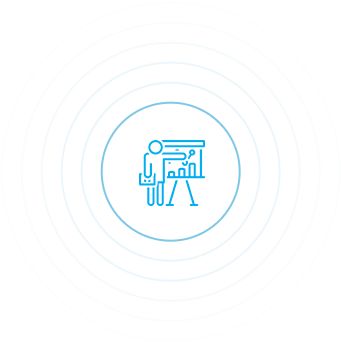 Free Demo
Want to kick the tires and test the system yourself? Fill out our webform and instantly engage with our own AI sales communications. You won't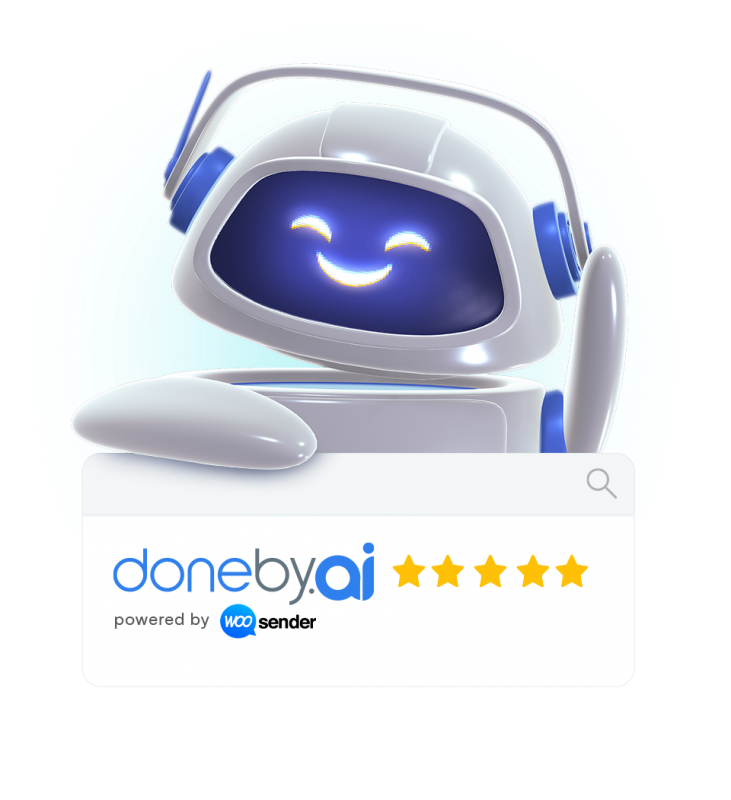 COACHING, CONCIERGE, AND MARKETING
The Best
WooSender

Pilots Available
Working with us provides you with a dedicated team of consultants, sales professionals, and developers – all at your fingertips.
Our digital strategists have been designing sales communications & digital experiences for 20 years. We believe the power of sales is in human connection.  We write, monitor, and nurture the conversation for you to prime your leads about your business, before your sales people have to step in, saving you incalculable amounts of time, and when you're paying for a sales division – time is literally money.
We not only write your scripts for you, and program them for timed release, we also provide daily monitoring of active campaigns, we provide improvements and insights to your sales team to increase the success of your campaigns over time.

Campaign Creation & Monitoring

Engage leads with Post-Proposal Campaigns

Objection Handling written by experts

Weekly strategy sessions to review lead communications

Campaign Creation - Speed to Lead Experts write your campaigns FOR you

Optimizations and Improvements

Instant Concierge Support, 9-5pm PT

Leave customized voicemails

Scrub Your Lists for inactive phone numbers, landlines, etc

Strategists get to know your company and write in your authentic voice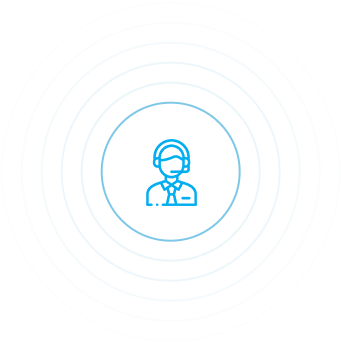 We look at your entire sales and marketing divisions, holistically to recommend and deploy workflows, automations, and tie your data together.
60% – 80% Of A Company's Revenue Falls Off Between The Funnel And The Phone Call.
How much money are you leaving on the table?? Transform your business in as little as 10 work days.
People forget to return your calls.
They dont remember signing up to a lead list.
They dont respect your time.
You lose track of what's been communicated
Your lists have wrong numbers
Your database is never up to date
Sales people hide their mistakes.
They forget to call leads back.
You have to rely on them to submit reports.
You cant micromanage everyone.
You want to perfect your sales pipeline.
 You want to scale, and fast.
The problems outlined above are hardly ever due to bad intentions, but these mistakes can happen, and they might even be a habitual part of your organization. You're obviously not alone. We see these issues appear all the time.
The good news is we can help you solve all of these problems. 80% of the issues outlined above are automatically solved by the platform that you gain access to when you hire donebyai.