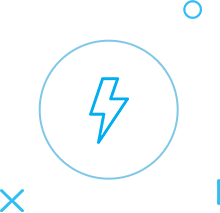 Give Your Sales Team Superpowers
Allow your team to seamlessly communicate with hundreds (or thousands) of leads a day, all at once, without sacrificing the human element.
Campaign Launch in Just 3 Steps
Let's plan your A.I. Strategy. We can have a campaign running for you in as little as 5-10 business days.
Call us today at (877) 379-7888 or book a demo using the link below.

Our strategists will work with you to define your core offer, fine-tune your sales pitch  and set actionable campaign goals.
1

We will create a sales script with unique content designed around your target audience, commands attention, and achieves results.
2

Logistics & Account Setup
Our team will build out ultimate appointment-setting campaign for your sales agents, guiding leads through dynamic funnels.
3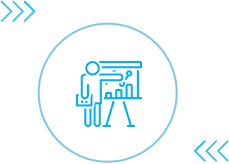 80% of High Ticket Sales Are Closed
On the 8th to the 12th Contact
Want to kick the tires and test the system yourself? Fill out our webform and instantly
engage with our own AI sales communications. You won't be able to tell when
you're dealing with AI or when our sales people take over the conversation.
Automate introductions, follow-ups, appointment scheduling, and more to ensure every lead feels like they are being managed by a human. Our AI feels genuinely natural, and your sales people can jump in to seamlessly take over at any time.  
Below is a very basic example sequence, demonstrated visually.  In practice, our campaigns are very intricate.  We deploy several campaigns with unique goals, and tie them all together, so no matter what your target wants to discuss with you, you will have AI sequences available to convert the conversation to a qualified lead.
Hi Sherry! We got your note that you were interested in our service.  I'm Steve. How can I help?
Thanks. I had some questions for you about pricing.
Hi Sherry!  Here are some of our pricing plans.
[Read More]
Hi Sherry. I just emailed a list of some of our pricing plans, and some photos of some of our completed projects. Did you receive it?
Reading now. Still, have questions.
I'm happy to go over pricing with you. Are you free for a call?
I'm about to jump in the car. Can we talk later?
AI Assistant, SMS Scheduler
Of course. Which of these times work best for you? 1pm, 1:30pm, or 4pm?
AI Assistant, SMS Scheduler
Scheduled I've got you down for 1:30. Keep your eye open in your email for a confirmation! Looking forward to connecting 🙂
AI Assistant, Email Meeting Link
Hi Sherry. This is a meeting confirmation for 1:30pm today. Meeting details are below: [Read More]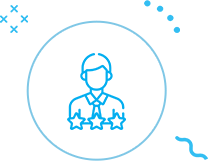 Get a live demo of donebyai in action by filling out the below form.
You will be instantly engaged with our sales AI tools.
Feel free to kick the tires!
Schedule with our A.I.

Campaign Creation & Monitoring

Engage leads with Post-Proposal Campaigns

Objection Handling written by experts

Weekly strategy sessions to review lead communications

Campaign Creation - Speed to Lead Experts write your campaigns FOR you

Optimizations and Improvements

Instant Concierge Support, 9-5pm PT

Leave customized voicemails

Scrub Your Lists for inactive phone numbers, landlines, etc

Strategists get to know your company and write in your authentic voice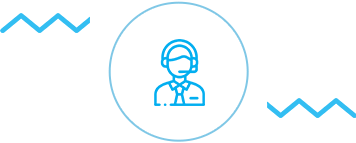 We look at your entire sales and marketing divisions, holistically to recommend and deploy workflows, automations, and tie your data together.
Request a Demo
Try it, Free